Representing Licensing Boards in North Carolina
Unique perspective. Proven experience.
As one of the oldest continuing law firms in Raleigh, we were one of the first private firms to represent State occupational and professional licensing boards in North Carolina. Attorneys in our firm have, in the past, represented the Board of Dental Examiners, the Board of Pharmacy, the Auctioneer Licensing Board and the Board of Barber Examiners.
Currently, we represent or provide legal services to the Private Protective Services Board, the Alarm Systems Licensing Board, the Board of Landscape Architects, the Veterinary Medical Board, and the Board of Funeral Service.* This experience gives our firm a unique perspective while representing you.
Over 110 occupations and professions in North Carolina require some type of license, permit, certification or registration. Given the complex law and administrative rules that govern these professions, it is easy for an individual to become the subject of an investigation or disciplinary action by one of the State's occupational and professional licensing boards or by some other State agency.
Your livelihood is too important to go it alone.
If you are a licensed, permitted or certified professional in North Carolina and need help, please call us.
At Bailey & Dixon, LLP, our combined legal experience has gained us a reputation throughout North Carolina for vigorously representing our clients at hearings before State occupational licensing boards. Our attorneys are prepared to defend clients against allegations of professional misconduct, ethics violations, violations of fiduciary responsibility and professional incompetence.
Having represented State government agencies and boards, we understand how licensing boards operate and think. We will vigorously protect you in the application to practice, or in defense of your right to practice your profession. We represent:
Healthcare professionals: Doctors, physician assistants, dentists, optometrists, nurses, midwives, pharmacists, chiropractors, podiatrists, physical therapists, professional counselors, pastoral counselors, occupational therapists, speech and language therapists, audiologists, respiratory care therapists, social workers, hearing aid dealers & fitters. Other healthcare providers can rely on our competent representation to keep them practicing their profession.
Health and appearance professionals: Barbers, cosmetologists, estheticians, hair braiders, electrolysists, and massage & bodywork therapists can stake their careers on our knowledgeable advice and representation.
Attorney applicants: Out-of-State lawyers and law students applying for the North Carolina bar examination should contact us for representation in character and fitness hearings before the North Carolina Board of Law Examiners.
Design, land use and natural resource professionals: Engineers, architects, land planners, surveyors, geologists, soil scientists, landscape contractors, well contractors and similar professionals can rely upon our significant record of success to defend their careers before their State licensing boards.
Construction trades: General contractors, electrical contractors, plumbing, heating & fire sprinkler contractors, and refrigeration contractors can benefit from an experienced attorney guiding them through a board action.
CPAs: We have represented both in-State and out-of-State Certified Public Accountants in matters related to their licensure in North Carolina.
Inspectors and examiners: Home inspectors, sanitarian examiners, refrigeration examiners, and structural pest control examiners and applicators can all expect knowledgeable advocacy when issues related to their license must be addressed before their respective board.
Insurance agents: We have successfully defended persons licensed by the North Carolina Department of Insurance when issuance of a license has been denied or revocation of their license has been threatened.
Law enforcement and correctional officers: Our firm defends North Carolina police officers, deputy sheriffs, probation and parole, correctional officers and other law enforcement professionals against actions to revoke their certification.
Real estate and real property appraisal professionals: We have frequently represented real estate brokers and appraisers before their respective boards and will defend you as if our reputation is at stake.
An investigation and possible resulting administrative hearing is an adversarial situation. When your professional or occupational license is in jeopardy, you need a lawyer who can put years of experience defending professionals to work for you. We strongly urge you to seek competent legal counsel prior to responding to or appearing before your licensing board.
*Please note that Bailey & Dixon, LLP cannot represent you before any one of these five boards.
Our Occupational & Professional Licensing Attorneys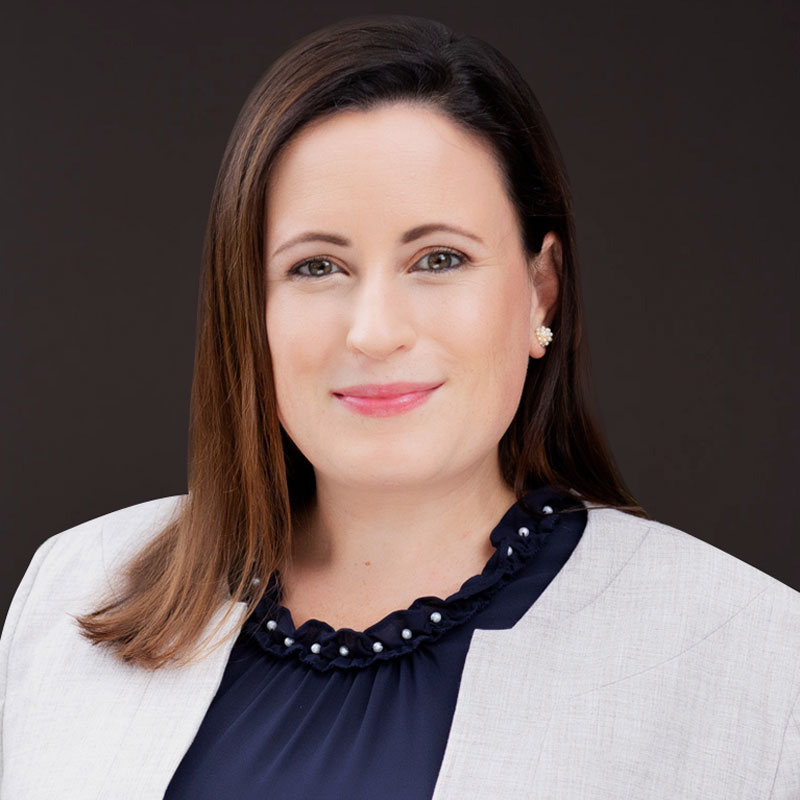 Partner
Christina Cress practices primarily in the areas of energy & utilities law, employment law, and administrative law, including occupational and professional licensing matters.